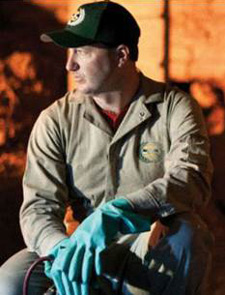 To keep your company looking its best, we provide the best brands and catalogs of high quality men's and women's workwear and work uniforms that are designed to last and look great.
We've selected the highest quality workwear manufacturers that provide the best fit, durability and overall comfort that are ideal for Bakeries, Plumbers, Utility Workers, Automotive workers/Mechanics, Municipalities,  Food Processing,  Waste Management, Maintenance, Construction, Transportation and other specialty trades.
Our collection of high quality outdoor workwear brands includes Cornerstone, Edwards, Dickies, Carhartt and Bulwark for men and women, all at low prices – for every size organization.
Men's Outdoor Workwear
Work Overalls / Coveralls
Utility Pants
Knee Work Pants
EMT Pants
Oxford Work Shirts
Work T-shirts
Work Polo Shirts
Big & Tall Sizes
and more…
Women's Outdoor Workwear
Bib Overalls
Comfort waist Work Pants
Stretch Work Pants
Cargo Work Pants
Woven Poplin Work Shirts
Stretch Oxford Work Shirts
Button-down Oxford Work Shirts
Petite & Tall Sizes
and more…
Custom Workwear and Company Logo Workwear
For all your complete custom uniform solutions, Trogo Sales provides company branding and embroidered/silkscreened logos an all workwear and employee work uniforms for many industries, including landscaping, automotive, maintenance, painters, transportation, public safety, and many more!
Simply select products from any of these catalogs and send the product name and quantities; 
indicate if you'd like spec samples, order quantity, delivery needs and embroidery or silk screening needs.
We will provide you with a cost competitive quote as well as product recommendations based on your needs, all with our full service guarantee. If you're not sure of what you need, we will help you pick the right uniform. We can source any custom and special order at no additional cost.